Nicola Sturgeon has announced more than £250m of extra funding for Scotland's drugs death emergency in a Holyrood statement that signified a change of tone in acknowledging the level of crisis the country faces, as well as bridging different approaches to improving services.
Sturgeon described this as "a national mission to end what is currently a national disgrace", acknowledging "it is a reasonable criticism to say this government should have done more."
She also emphasised the need to overcome the divide between the harm reduction and recovery communities in public debate, in order to work out what makes a difference to the individual.
While safe consumptions rooms – which have garnered much campaigning interest in Scotland – remain outwith her government's powers, she says some funding will go to rolling out heroin-assisted treatment, currently piloting in Glasgow, across the country.
Funding will also go to substantially increasing the number of residential rehabilitation beds across the country, as well as crucial aftercare support, increasing the number of people in treatment for their addiction, and widening the distribution of the overdose-prevention drug naloxone.
Sturgeon also emphasised the importance of funding grassroots organisations who know their communities well, as well as the importance of reducing stigma that can prevent drug users from seeking help.
Last month she appointed Holyrood veteran Angela Constance to the newly created position of minister for drugs policy.
Last week was the deadliest in the UK during the pandemic to date, with more than 1,000 Covid fatalities recorded on average per day.
A total of 7,250 Covid deaths were recorded in the week to Thursday 14 January by the government's count of Covid deaths by date of death within 28 days of a positive test.
Prior to this month the previous deadliest seven-day period was in mid-April when the weekly death toll by the same metric stood at 6,818 deaths, just below 1,000 deaths-per-day on average.
The government's method of counting deaths within 28 days of a positive test is designed to capture fatalities quickly for operational reasons.
The true death toll, which the UK's three statistical agencies collate, includes all deaths where Covid was a contributory factor in a person's death and is mentioned on their death certificate. This takes longer to gather, and will almost certainly be even higher.
Although the figures on Covid deaths by date of death within 28 days of a positive test actually run up to 19 January, the government advises against using deaths occurring in the past five days because they will be revised upwards as more are reported.
A total of 1,820 deaths were reported for the first time today, eclipsing yesterday's record of 1,610 deaths. These deaths – which also occurred within 28 days of a positive Covid test – may have actually taken place in the days and weeks prior.
The government is to announce new Brexit guidance within the "next day or two" to try and end food shortages in supermarkets in Northern Ireland.
The Northern Ireland secretary, Brandon Lewis, said trials with hauliers had been conducted in the past 24 hours and he was hopeful of a solution.
He was speaking at the Northern Ireland affairs select committee after the DUP MP Ian Paisley told him the Brexit protocol was an "unmitigated disaster" for local businesses. Paisley, who along with his party backed Brexit, told Lewis:



I have haulage companies haemorrhaging £100,000 a week. They're entering the fourth week of non-trade. I have a haulage company contacted me this morning have laid off people and told part-time staff to stay at home.

A lot of these companies will not be left standing by the end of these this month. They're laying people off today. The company can't wait for three months to see how bad this is. Just awful. Please fix it.
Lewis conceded the Northern Ireland protocol had seen "challenges" and "learning curves" since it entered into force on 1 January.
But he batted away demands that a grace period under which some of the new Brexit rules will not apply for supermarkets should be extended.
Echoing the EU Brexit negotiator Michel Barnier, Lewis said now was the time to iron out the problems and implement the protocol, not to renegotiate it, as some of the issues could be ironed out over time.
One of the big problems has been delays to clearance for trucks arriving into Northern Ireland without the correct paperwork for each load.
This in particularly has affected "groupage" freight or lorries with mixed loads coming from more than one supplier. If one supplier has not completed their documentation properly, the entire lorry can be held over until that consignment is cleared.
Lewis also repeated his claim that delays at Dover before Christmas caused by the French travel ban was a contributing factor.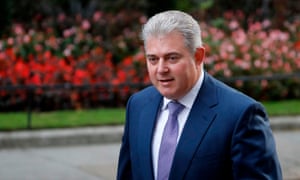 Teachers in Wales are to decide GCSE, AS and A-level grades in Wales after a system to replace end-of-year exams was scrapped.
The Welsh education minister, Kirsty Williams, said the pandemic had left her "no choice" but to halt the system of classroom assessments.
Students will receive grades determined by their school or college, based on work they have completed over their course.
The announcement followed recommendations from the design and delivery advisory group that is made up of headteachers and college leaders.
Williams said:



The worsening situation with the pandemic has meant we have no choice but to revisit our approach to ensure wellbeing and public confidence in our qualifications system.

The proposals we are announcing today put trust in teachers' and lecturers' knowledge of their learners' work, as well as their commitment to prioritise teaching and learning in the time available to support learners' progression.

Teaching the core content and aspects of each course remains my absolute priority for learners in exam years, so they are supported to progress with certainty into their next steps, with confidence in their grades.

We are working with higher education institutions to look at how we can support learners through this transition, and can provide a bridge into university courses.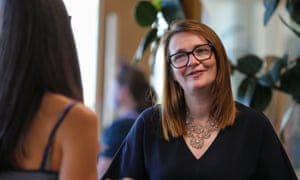 From The Guardian -